We design smart stairs.
That means always bringing together form and function. Good, clean, modern design with precision manufacturing to ensure the right fit for your project. We source quality materials and manufacture exclusively from our purpose-built Adelaide facility. And our teams in Adelaide, Melbourne, Sydney and Brisbane are there to give you smart advice about the stairs you need.
We deliver fast stairs.
We're constantly fine-tuning every part of our manufacturing, delivery and installation process to give our customers the fastest delivery, as well as a competitive price on a lasting product.
We know stairs.
We are a third generation Australian owned business, and we've always been practical types who've built things well. It started with our grandfather's Adelaide hardware store, and our knowledge of timber led us to start building stairs nearly 40 years ago. Since then that's all we've done.
We continue to introduce new stair options and designs, to make the process even faster, and offer the best range of stair parts.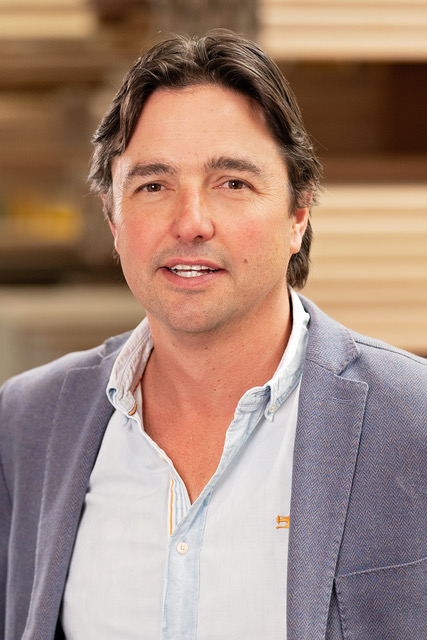 Edward Lloyd, Managing Director
Ease
We make every part of the process easy, from selecting the right product to delivery and installation.

Quality
We have the latest technology at our Adelaide manufacturing facility to offer millimetre precise stairs. It's why we can offer a 25-year guarantee.

Efficiency
We make the stairs an efficient part of the building process. Some of our stairs can be installed in as little as one day.

Value
From our Easy MDF to our Custom range, all of our stairs are great value. It means excellent quality, sustainably sourced materials and long-lasting.

Experience
Our teams operate throughout Australia and are there to give you the right advice about your project, whether you're building on staircase or thousands.

Smart design
From our American Oak to the options in our Custom Range, all our stairs are smartly designed for form and function.
"Stairlock has proven to be the A class Stair Manufacturer in the Medium Density space, and always performs with an Exceptional level Quality & Service."
Mario Christodoulou, Operations Manager
Metricon Townliving
Careers
At Stairlock, we are always looking for passionate and talented people to join our team.
Stairlock is consistently looking for qualified staircase installers (carpenters) and measurers in Victoria, New South Wales, South Australia and Queensland.
View all current job opportunities
For job and career enquiries please email: hr@stairlock.com.au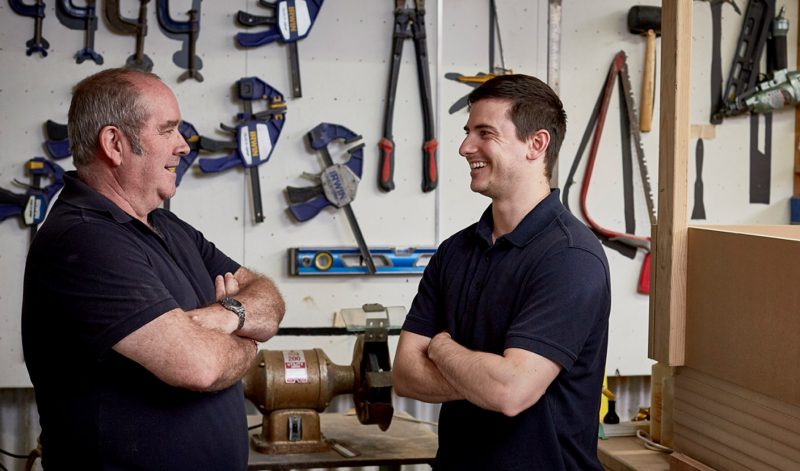 Sustainability
We believe it is our responsibility to source the most sustainable materials on the planet for our customers, and continue to innovate our manufacturing systems to be as green as possible. It's important for our customers, for the wider building community and for us as a company. It's simply the right thing to do. All of our stairs are manufactured in Australia, and all our wood is sustainably sourced. We have a wide range of certifications which demonstrate our sustainability, quality systems and environmental management.
ISO 45001 – Safety (OHS) Management Systems
Licence AU1437-SC

Safety Management Systems are a way of managing workplace safety and ensuring your organization complies with legislative and regulatory requirements. It requires OHS hazards to be risk assessed and controls established.

ISO 9001 – Quality Management Systems
Licence AU1437-QC

ISO 9001 for Quality Management Systems is the most internationally recognised business management system. Over a million organisations throughout the world, from manufacturing through to the service sector have adopted ISO 9001 to achieve uniformity in their business processes, thereby enhancing business improvement.

ISO 14001 – Environmental Management Systems
Licence AU1437-EC

ISO 14001 for Environmental Management Systems provides a practical framework for organisations to manage potential and existing environmental risks. It easily integrates into your business management structure to control the impacts which your activities, operations, products and services have on the environment.

Obtain our E-Certificates and Schedules of all sites certified